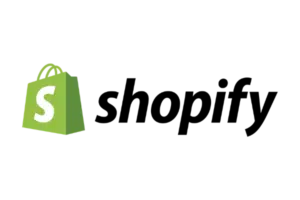 Shopify Fulfillment with YouSellWeSend
free & without obligation
Use our Shopify interface
Boost your store with the right fulfillment service from YouSellWeSend!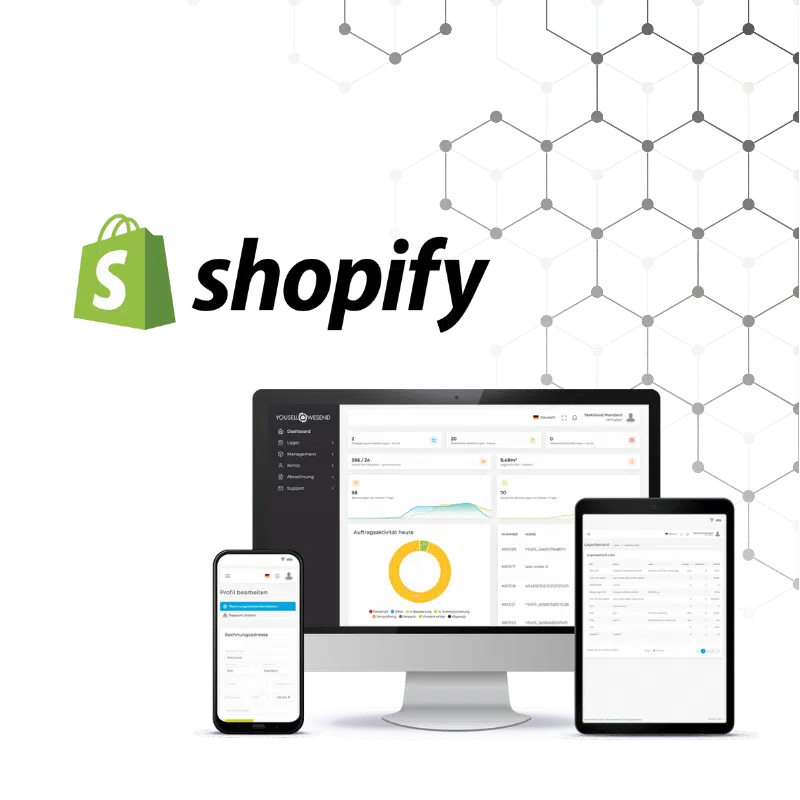 You sell with Shopify? With a store system like Shopify, you're used to getting to your goals quickly and easily. Make no difference when it comes to the fulfillment service provider!
YouSellWeSend is your professional fulfillment service provider for your Shopify Fulfillment. We optimize the fulfillment of your Shopify orders. Grow with us and scale your business indefinitely with the help of our fulfillment network.
For the connection to your Shopify online store to our warehouse, only an API key and the password, as well as the URL of the store is required. As soon as an order is received in your store, it also reaches our warehouse. There the pick and pack of your goods begins. After that the order will be shipped to your customers with a shipping service provider of your choice. For tracking purposes, the tracking number of the shipment is returned to Shopify. So you have your goods quickly and easily at their destination.
Shopify Fulfillment Service Provider
Through our experience and passion for online commerce, we can help you develop your store and be successful.
Effective Fulfillment Software
With the YSWS Customer Dashboard you can effectively optimize your Shopify store. Our powerful app gives you the power to manage your business faster and easier. You can process your orders more efficiently and have more time for other important tasks.
Shopify is increasingly gaining ground. The uncomplicated cloud solution removes many hurdles for online merchants – such as the DSGVO directive or switching on payment providers. If you sell your items online via Shopify, we can easily connect to your system.
All service-relevant information and item master data is transferred from the store to our fulfillment center via the Shopify interface. This includes item master data such as dimensions (your storage volume is also calculated on this basis) and weight (important for shipping).
.
Parallel to the connection and the test run, you can already store items! To do this, you versierst your products and send them to a warehouse location selected for you. There your articles are accepted and stored. The inventory in your store then shows the stock.
.
As soon as the status of an order changes, this is fed back to your online store. If the order is shipped, we transfer the tracking number to your store. So you can see directly in your own backend, in which status an order is.
.
with us as fulfillment partner
"YSWS has been our partner and service provider for shipping logistics and order processing for more than 3 years. The orders are processed quickly, reliably and professionally at the same time. We don't have to worry about anything anymore and can fully rely on YSWS. "

– Oliver Candiani
Managing director of bizness enabler GmbH
for your Shopify store request!
You need to load content from reCAPTCHA to submit the form. Please note that doing so will share data with third-party providers.
More Information