Billbee Fulfillment with YouSellWeSend
free of charge & without obligation
Your online store system is Billbee?
We have your fulfillment plugin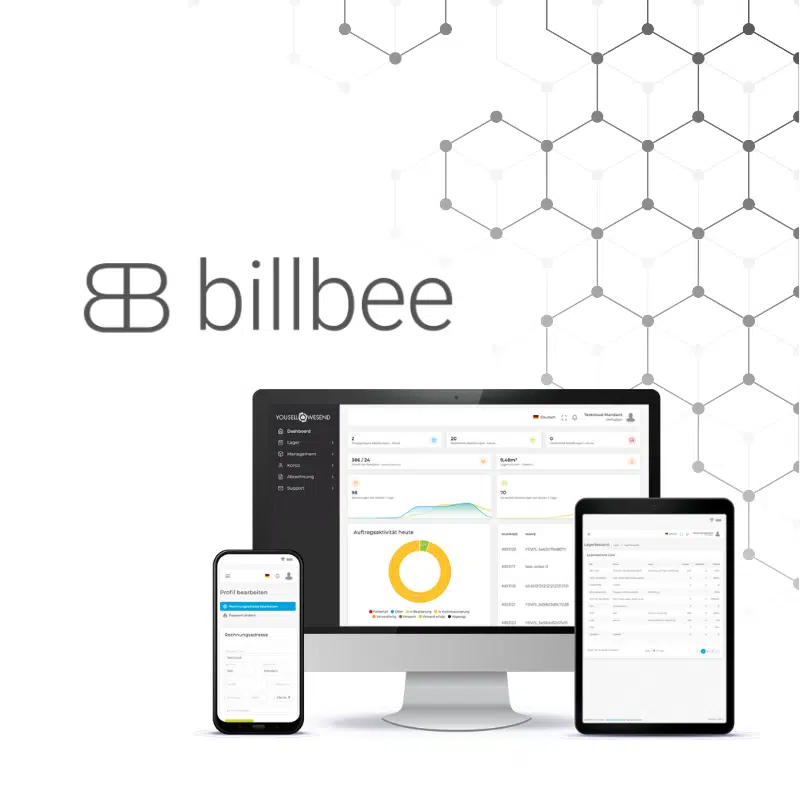 Your store system is the most important link between your business and your customers. We offer you the right fulfillment for your Billbee online store.
If the sales figures increase, this speaks for your success! At some point, every online retailer reaches the point where it is economically better to choose a service provider for warehousing and order fulfillment. YouSellWeSend is your professional fulfillment service provider for handling your Billbee store's orders.
Inquire about our prices without obligation. By means of a plugin we connect our warehouse with your system. As soon as an order is received, it also reaches our warehouse and is picked and packed for you and shipped to your customers with a shipping service provider of your choice. For tracking purposes, the tracking number of the shipment is returned to Billbee.
.
Bilbee Fulfillment Service Provider
Through our experience and our passion for online commerce, we can support you, develop your store and be successful.
Billbee comes with all the usual functionalities, such as payment options, shipping and monitoring. Anyone who wants to start in e-commerce with a few articles will do well with this system.
The simple clear usage as well as the possibility to install numerous additional plugins for special functions makes the handling of the Billbee online store system very easy.
.
Transfer article data from Billbee
Our plugin transfers all service-relevant information to our warehouse. This includes the article master data, such as dimensions (on this basis your storage volume is also calculated) and weight (important for shipping).
.
Status changesof your orders
As soon as the status of an order changes, this is fed back to your WordPress Billbee system. If the order is shipped, a tracking number will also be passed.
.
with us as fulfillment partner
"YSWS has been our partner and service provider for shipping logistics and order processing for more than 3 years. The orders are processed quickly, reliably and professionally at the same time. We don't have to worry about anything anymore and can fully rely on YSWS. "

– Oliver Candiani
Managing director of bizness enabler GmbH
for your billbee store request!
You need to load content from reCAPTCHA to submit the form. Please note that doing so will share data with third-party providers.
More Information